An important step towards climate neutrality is to reduce energy consumed from fossil fuels.
We achieve this by generating part of the electricity we require ourselves.
For this purpose, a PV system measuring over 2000 m² was installed on the roof of the plastic production building at the beginning of 2022. This system covers almost 15 % of our electricity requirement, enabling us to save over 240 tonnes of CO² per year.
Technical data:
Number of modules: 1174 pcs
Performance: 440 kWp
After a project duration of more than one year, we were able to put our 1st PV system into operation. From now on we generate up to 440 kWp solar power on the roof of the plastics production, which we consume directly on site. A special thanks goes to Sebastian Hron and his employees of Hron Solaranlagen, who were available to us throughout the entire duration of the project as a competent, reliable and transparent contact partner, with extremely short response times, in order to fulfill all the official requirements as quickly as possible. We are looking forward to further joint projects.
Commissioning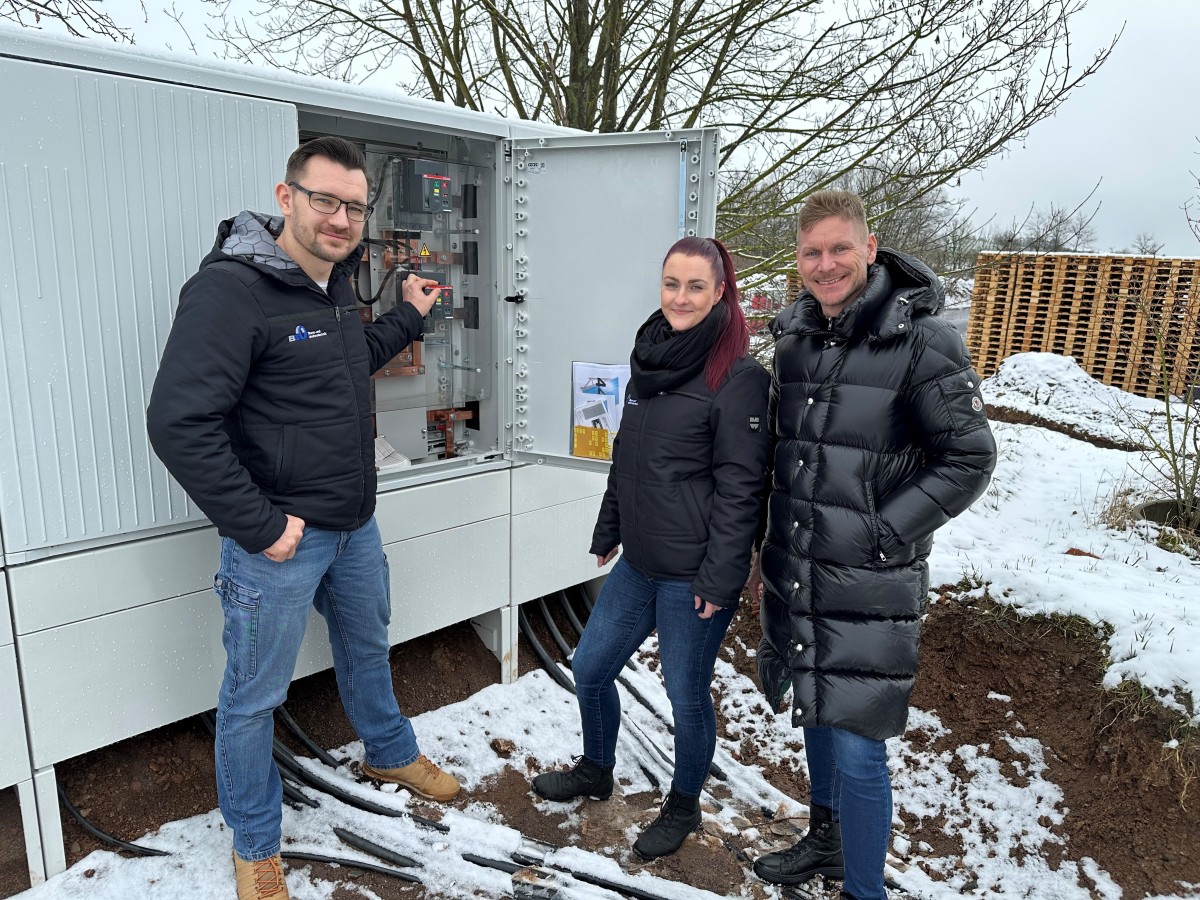 Official handover of the PV system from Sebastian Hron to Madlen Rübner (Controlling) and Michael Theile (Energy Management Officer)